Adding an external user sign-up page on a website allows users to register for different roles. Once registered, they can perform tasks such as adding new articles, new comments and even performing other actions such as designing.
Allowing a user to sign up is a common thing for bloggers and companies that accept guest posts. However, you can also use this feature to offer premium content for your members. But, this may require more custom fields and branding. The default WordPress sign-up page contains fixed fields and a WordPress logo.
Types of premium content to offer with user registration
Educational videos and Webinars
Exclusive products
Guides and eBooks
How to enable user Sign Up on WordPress
The best thing about WordPress is that it comes with many free features. But most of them are turned off by default. On the other hand, it comes with its built-in user registration functionality that you can turn on quickly.
Steps
Open the WordPress admin dashboard and Go to Settings>>General page.
Scroll to the membership and check anyone can register the box.

Now choose a default user role. Every new user to sign up will be assigned the role that you choose.
Subscriber is the default user role, but you can change it to a contributor, author, editor, or administrator. For example, if you want the users to contribute to your site by writing posts or adding comments, you need to change the author or contributor.
It's not advisable to change the default role to an administrator. This is because anyone can modify or even delete your content.
Lastly, save changes to store your settings.
Adding the links in WordPress
After setting up the user roles, the next step is to add the links to registration and login pages. This makes the work easier for users to navigate. You can either use the default links or use customized forms.
Method 1: Using the WordPress Meta widget
This is the easiest way to add the default WordPress login pages.
Click on appearance>>widgets, and then choose the Meta widget under the available widgets section.
Drag and drop the Meta widget to the default sidebar or the primary widget area.

The login links will appear on your website like this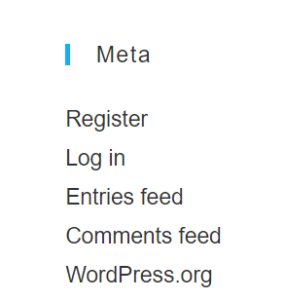 Method 2. Creating custom pages
The Meta widget gives users access to your WordPress site admin area. Also, it comes with a default WordPress logo and fixed fields that can limit you. Luckily, WordPress allows you to build custom registration and login pages. Users can log in without gaining access to the WordPress admin area.
Some things need to be changed to add a little more juice and brand on your registration page. Luckily, you don't need to write even a single line of code. This is because plugins will do all the work for you.
Setting up a custom registration form will allow you to:
Add more security checks for preventing potential hackers
Feature branding elements such as logos
Capture more user information by adding extra fields
Customizing the registration form is easy and can be done using plugins. Let us look at some of the plugins that you can use.
5 Best WordPress User Sign Up Plugins
1. WPForms (Premium)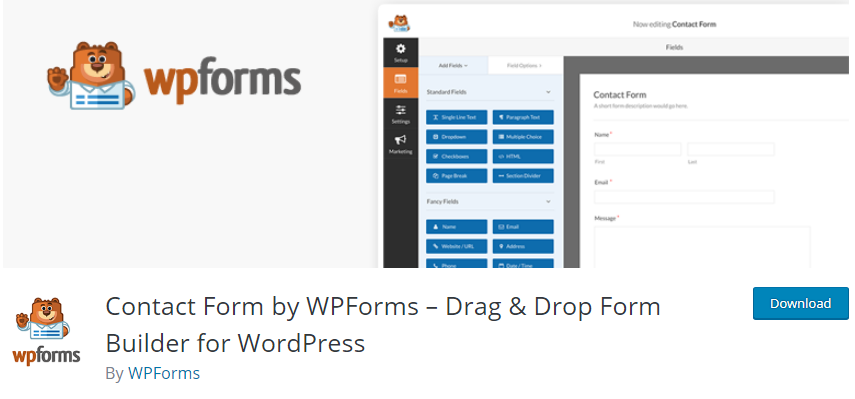 WPForms is a drag and drop form builder that you can use to create professional registration forms. It's a free plugin, but you will have to pay for the pro version to access the registration add-on.
Creating a registration form with WPForms is comfortable with the following three steps.
Click the WPForms menu and then click on "Add New" from the dashboard.
Name your form and then select a template for "User Registration."
Customize the order of the existing fields and add as many custom fields as you wish.
After selecting enough fields, you can now click on the settings button to select user roles, enable notifications, map different fields, and make other tweaks.
WPForms is a great plugin because it also allows you to:
Add payment options such as PayPal and stripe on the registration form. Hence you can easily charge users for registering for a specific package.
Combine the form with some of the best email marketing platforms such as Aweber, SendinBlue, and MailChimp. These platforms are great because they add new users to your email list automatically.
2. Ultimate Member (Free Plugin)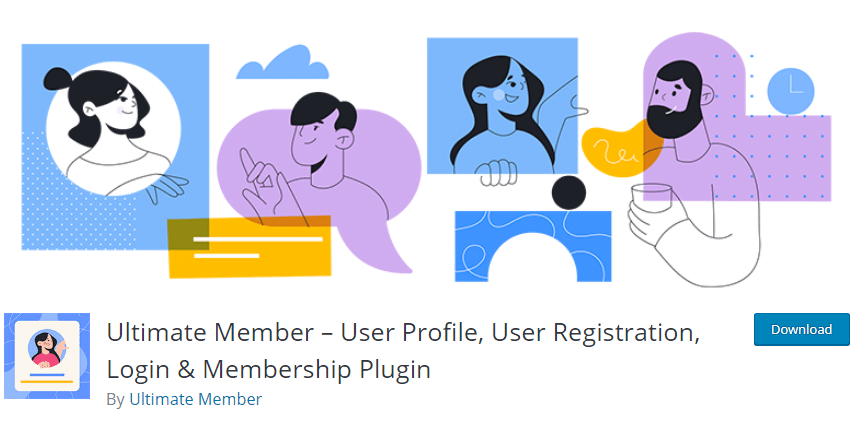 The Ultimate Member is one of the best user registration plugins that you can choose. Users can effortlessly register and become ultimate members. It's straightforward to create custom registration, login, and profile forms. In addition, you can add as many fields as you want without having to pay anything. However, other functionalities, such as payment options and email service providers, such as MailChimp, need to be paid.
Click on the ultimate member icon and then forms to create your first custom registration form.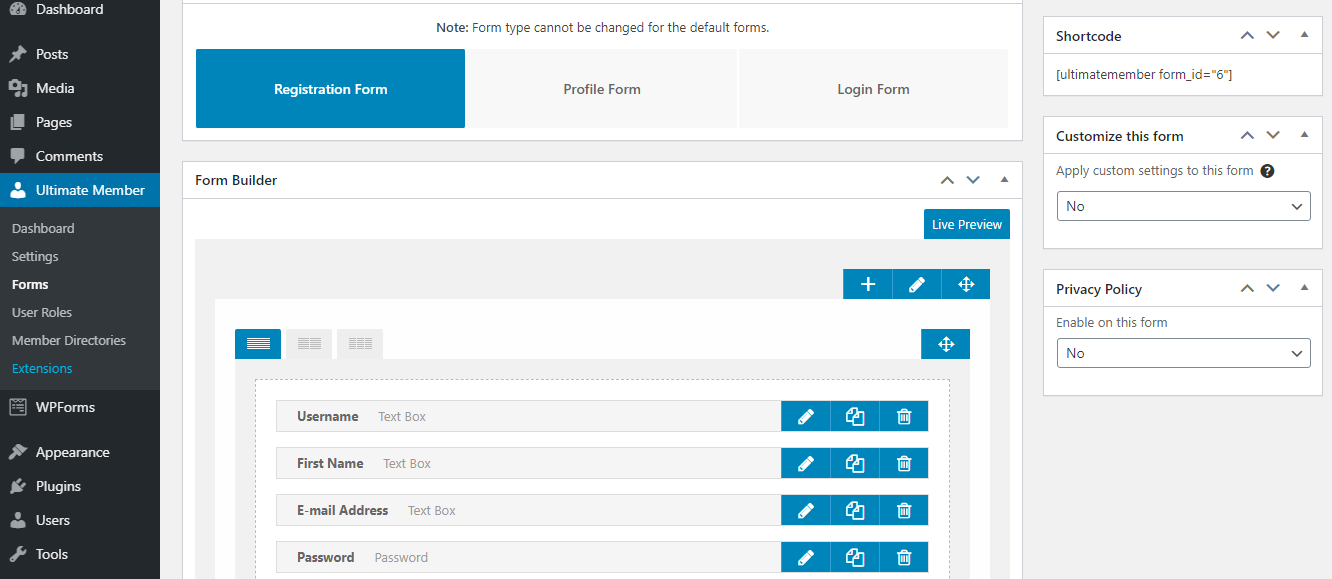 After choosing your custom fields, copy its shortcode and click on pages
Create a new page and name it "Registration."
Create a new block and paste the code into a shortcode widget.
Now publish the page and add it to your primary menu.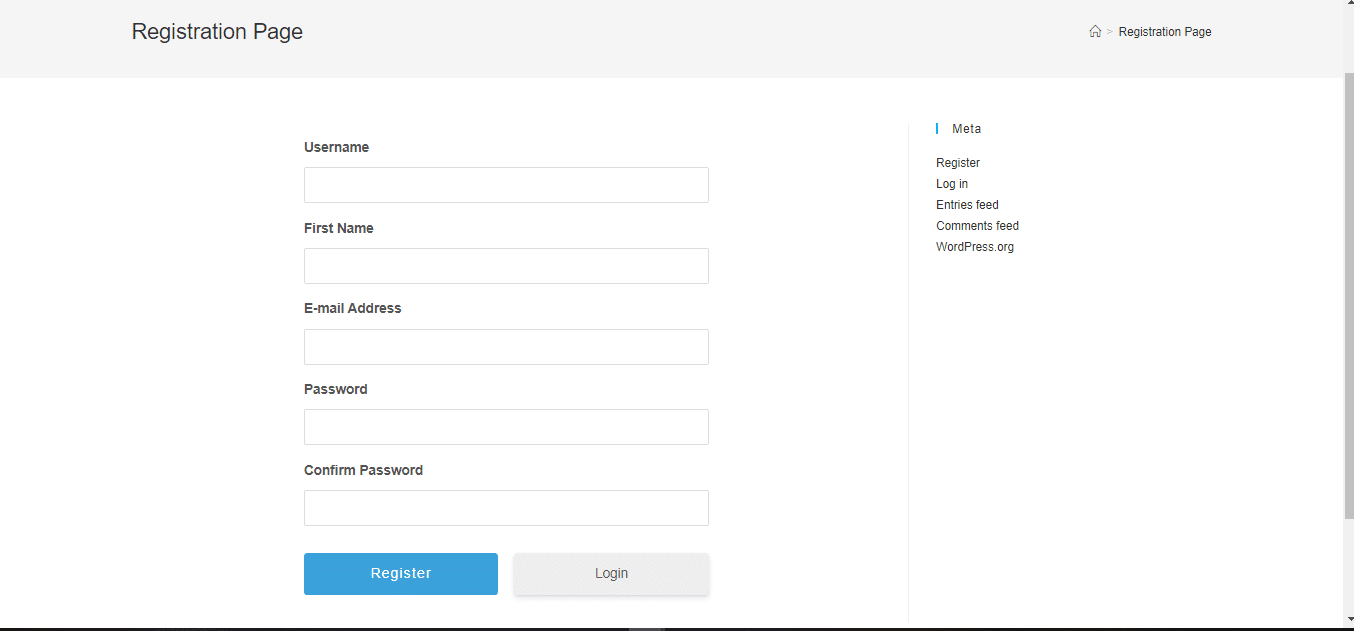 3. Social Login (Free)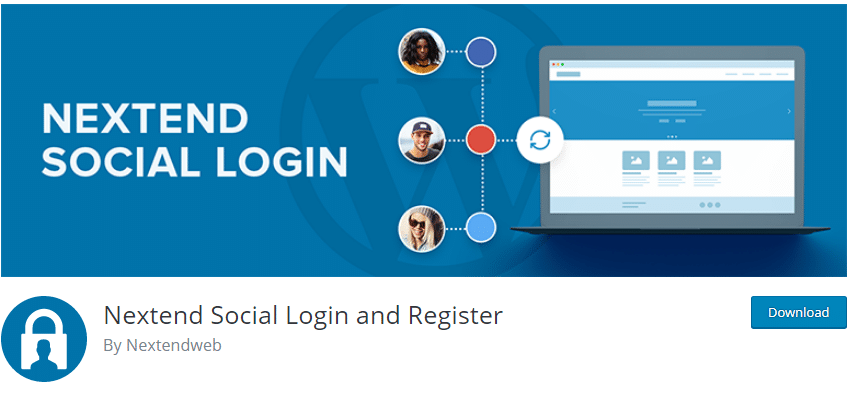 Let's face it; people are fond of forgetting their passwords. But, funny enough, they hardly forget about their social logins. The social login plugin is free, and it empowers users to sign up using their social profiles. This makes the experience a bit friendly and easy hence you might get massive user registration compared to other methods.
4. Pie Register (Free)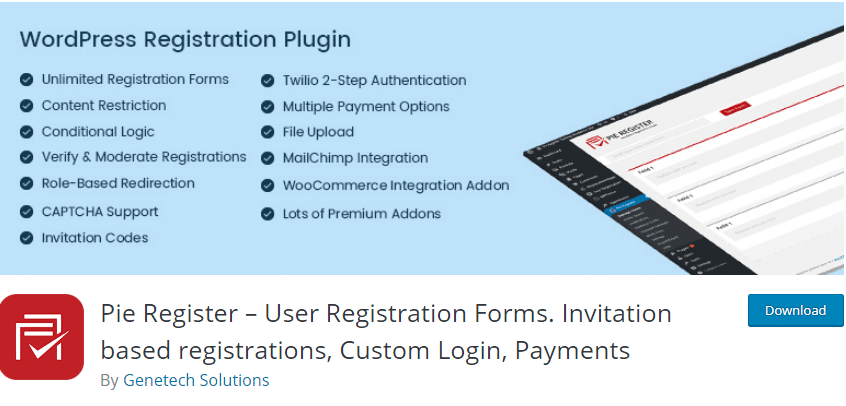 The basic Pie Register Plugin is free, but it comes with other paid add-on to customize your registration page. For example, it comes with premium features that logins the users automatically after registration. With the basic version, users have to log in fresh after registering. The good news is that you can add as many custom fields in the form as you wish and also the PayPal standard payment option for free. Also, you can brand the forms using your own logo.
5. Registration Magic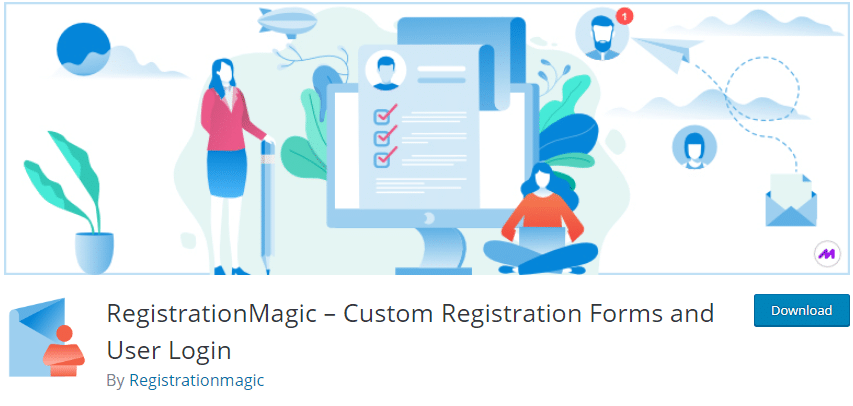 If you are looking for more advanced features for registration forms, this might be the best option. For example, it allows multiple registration forms for different users, depending on their roles. Furthermore, this plugin also accepts file attachments and also comes with multiple payment gateways.
Registration Magic also integrates with Woo-Commerce, features PDF branding, manual approvals, and a token system. The admin also receives a notification whenever a new user signs up. The basic features are free, but it comes with two more premium plans to improve your experience.
Wrapping up
User registration is an essential tool for most online businesses. WordPress comes with its inbuilt user registration function, but it only comes with basic fields and features. Luckily, WordPress developers worldwide have developed different plugins with more amazing features, such as file attachments and payment gateways. Most of these plugins are free, but they often have premium packages that contain more advanced features.
You may also be interested in
---
About the Authors
Anto's editorial team loves the cloud as much as you! Each member of Anto's editorial team is a Cloud expert in their own right. Anto Online takes great pride in helping fellow Cloud enthusiasts. Let us know if you have an excellent idea for the next topic! Contact Anto Online if you want to contribute.
Support the Cause
Support Anto Online and buy us a coffee. Anything is possible with coffee and code.
---