If you want a successful website, then there are some SEO tasks that you need to take into consideration. But most site owners tend to overlook them and focus on tasks that add little or no value at all. Others have no idea what it takes to outrank others in the search engine results.
There are more than 200 million websites active right now. These SEO tasks will help you get on top! We have compiled a list of 12 essential SEO tasks that will make your site a success.
1. Keyword research
Keywords are very important when it comes to Search Engine Optimization. They refer to the common phrases or queries that people type on the search bar. Doing keyword research helps you understand your user's interests, hence boosting your traffic.
The best way to conduct keyword research is via google trends. You can also do it using other tools such as Semrush, Ubbersuggest, and Ahrefs. You can use data from Google itself and use the other tools to get other metrics such as keyword difficulty. Keywords with lower SEO difficulty are easy to rank.
2. Write quality content (Set up a blog)
Ranking a website is much easier using a blog. This is because it is easy to capture more keywords using a blog than only the customer service pages. Besides, it is one of the best ways to build trust with your traffic. Discuss very important topics that they want to read or address issues that concern them.
Google loves frequent content updates and the algorithms take that as a good sign! It indicated that your content is always updated and unique. Thus a quality 2020 blog post will perform better than a post that was published in 2015 and never updated.
Tips for writing high-quality SEO content
Write short paragraphs to make your content scannable by the reader
Do not write scanty or very long posts.
Check grammar mistakes
Avoid keyword stuffing- Allow your content to sound natural
Link to credible sources
Add some graphics
Make sure it adds value to the reader
3. Increase the speed of your site (Use AMP)
Speed is among the top ranking factors considered by the google algorithms. Slow websites tend to turn off readers hence they might leave and visit another one. This is a bad signal to the algorithms hence faster websites rank higher.
You can increase the speed of your site by choosing a fast and reliable host such as Bluehost, Hostgator, or Siteground. Most slow websites are hosted on overloaded shared servers. Besides that, you can use plugins that help in compressing your content. Another great alternative to use is the AMP which makes your website super-fast.
4. Optimize the title and the subheadings
An amazing title will grab the attention of a reader on the SERPs. When more and more people click on your page then the algorithms take that as a positive sign. This is why sites with great titles are ranked well than the normal titles. Your content needs to be optimized with H1, H2, and H3 subheadings. This helps crawlers identify relevant content for the readers.
5. Link to the old content (Internal links)
A Very important SEO task has to do with Internal links. The make the readers stay longer on your site passing the juice to the other pages. You will realize high authority websites such as Wikipedia are well linked internally. This is another positive side of good and related content to the spider crawlers.
Linking to your old content can also improve their rankings if readers stay longer. Doughnut abuse this strategy as it can make or break your rankings. So it's better to link only content that is related because it's what the visitors are searching for.
6. Link to high authority websites (External Link)
Google takes links to high authority websites very seriously. This is because it shows that the site has credible sources for information. But, you should avoid linking to more than 3 sites as your page can be classified as spam and you end up losing your rankings. Linking to new websites is not bad but linking to low-quality sites is very dangerous. If like Anto Online you are writing Linux content, then use linuxchatter.com for like-minded links.
7. Clean the broken pages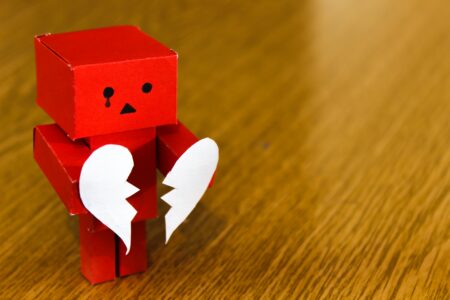 Broken pages lose rankings automatically since they add no value to the users. I'm talking about the pages that show some sort of error or pages with little or no content at all. These pages can lower the quality of your entire website. Use tools such as Semrush to check whether you have pages that might need fixing.
8. Optimize the images
Not everyone searches articles or videos alone. Some many people search for images and that's why it is important to optimize them for the search engine. This way you will also be able to get traffic from image searches.
This can be done by adding alternative text to the images. It's easy to add an AlT text if you are using a CMS such as WordPress and blogger.
9. Link your site to the Google search console and Analytics
Tracking your Audience in real-time is one of the best ways to practice SE0. Google analytics show you the behavior of your traffic. For example, you can monitor the pages each visitor visits and how long they've stayed on a specific page. SEOs analyze these metrics and then make improvements to improve the user's experience.
10. Install SEO plugins
If you're managing your site via WordPress then you have a lot of options when it comes to plugins. For instance, you can install the Yoast plugin or rank math to help you track your keywords in the article. These plugins also allow you to write Meta descriptions that put you in a better place on the SERPs.
11. Install an SSL certificate
Websites with SSL certificates are considered as safe by browsers. It does not have one then some users might be turned away and leave the page immediately. You should not allow this to happen now that everyone is keen on privacy. Most hosting providers will give you a free SSL certificate. However, if you accept payments on your website then it is good to invest in a better SSL certificate.
12. Backlinks
This is one of the oldest techniques that Google uses to identify high-quality websites. However, so many bloggers and website owners started creating fake backlinks to improve their rankings. Google updated their algorithms so that they can distinguish between, high quality and low-quality backlinks. If your site contains low quality/spam backlinks then your ranking position automatically.
Your site can get massive traffic without backlinks, but Google takes them very seriously. So it's good to look for high-quality links and avoid the spam links. Also, you need to monitor your links regularly because some competitors might link spam websites to your site so that they can surpass you in rankings. The best way to get backlinks is by writing quality content that other websites might want to reference or writing high-quality guest posts for authority sites.
Final Thoughts
SEO is taking the content marketing industry by storm. And, many people are using these SEO tasks as a long-term strategy. No doubt, SEO is cheaper compared to PPC advertising. Besides, once you use SEO, only high-quality traffic and quality leads are generated. That's why every website needs to perform a few tasks so as they can rank higher on the search engine. We are very confident that once you perform the above SEO tasks then your website will get a better ranking.
You may also want to read Tools to scan for website problems to help you in your SEO journey.
---
About the Authors
Anto's editorial team loves the cloud as much as you! Each member of Anto's editorial team is a Cloud expert in their own right. Anto Online takes great pride in helping fellow Cloud enthusiasts. Let us know if you have an excellent idea for the next topic! Contact Anto Online if you want to contribute.
Support the Cause
Support Anto Online and buy us a coffee. Anything is possible with coffee and code.
---