Selling products and services is the best way to earn money with a WordPress website. But many people don't know how to set up custom packages for their users. So they end up spending money on hiring developers to set these pages for them.
Creating custom plans can be done using plugins and templates. There are so many premia and paid options that you can choose from depending on your website theme. Furthermore, they integrate with other platforms that offer payment gateways and email services, such as PayPal and Aweber, respectively.
Learning to use these plugins can save you a lot of cash for hiring developers. In this article, we will look at creating custom plans, benefits, and the best plugins and templates that you can use.
Benefits of using WordPress membership plugins
1. High conversion rate
Membership pricing plugins provide the best user experience. This, in turn, leads to a higher conversion rate from potential buyers.
2. Users can easily check out
Membership plugins are always connected with swift payment options such as Stripe, PayPal, and credit cards. These platforms make it easy for members to pay for their subscription services.
3. They create a nice visual representation of your products and services.
The tables are nicely packed and designed hence creating a satisfying appearance in the eyes of your Users. They feel that they are about to sign up for something great even before they do.
4. Easy to compare prices and features
It's easy to compare the prices of different packages using membership plugins. Each plan also indicates the features that you are about to sign up for.
5. Easy to navigate
Using membership plugins for your products reduces the number of pages. Imagine how hectic it would be if each product would have its own dedicated page.7
6. Recurring payments
The best way to collect recurring payments from users is by the use of membership plugins.
7. Restricting premium content
It's easy to restrict your premium content to sing plugins. Besides, they also come with teasing functionalities to capture the attention of the reader. This is the best way to make money from your website by restricting the course.
Best WordPress plugins for creating membership pricing charts
1. Simple membership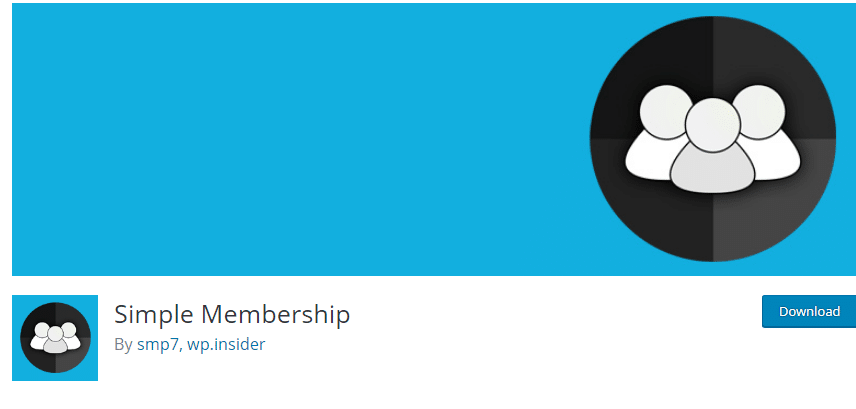 Simple membership is a plugin that lets you create tables easily thanks to its friendly interface, flexibility, and support from the developers. In addition, it can protect your premium content so that only users that will have subscribed to your plans will gain access.
A simple membership plugin allows you to set as many plans as you wish. In addition, it features a recurring user payment/ subscription hence allowing you to focus on your content.
Other great features include email activation, sidebar login widgets, email confirmation, prompting nonmembers to register or login, and membership payment logs.
2. Ultimate Member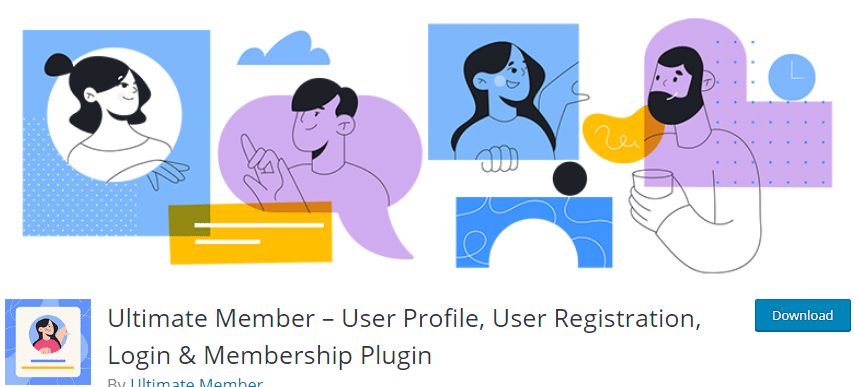 This is a lightweight and fairly compressive WordPress plugin. Ultimate Member is designed to create membership sites and advanced online communities while focusing on amazing user profiles, advanced online communities, and easy Member signs up. Besides, it comes with other customizable features that make creating a membership site or pricing chart easy.
Ultimate Member is a free plugin, but it comes with other premium features that you can add to enhance your membership site experience. For instance, it features a purpose-built theme for both logged-in and loge dot users. Other features include payment gateways such as PayPal and stripe, email marketing services, and many more.
3. Paid Membership pro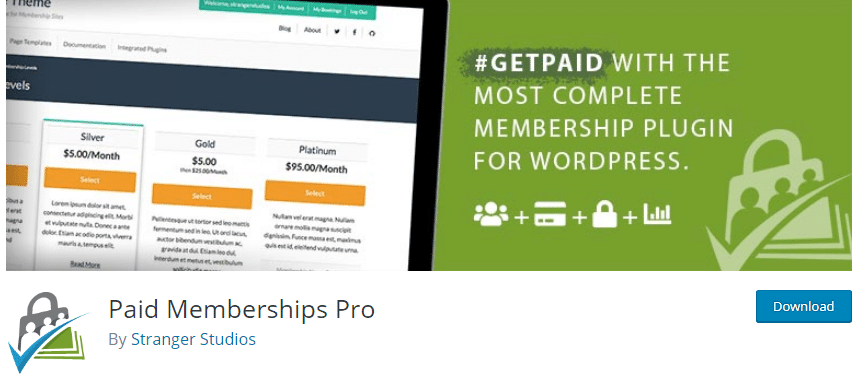 Paid Membership Pro is another great membership plugin suitable for clubs/associations, premium content sites, newsletters, and subscription products. This is a great tool for those looking to add an extra revenue stream to their websites. The plugin is flexible to match the needs of almost any type of business.
The best thing about paid membership pro is that it accepts recurring payments and flexible membership pricing. Furthermore, it integrates with multiple payment gateways such as 2checkout, Authorize.net, Stripe, and PayPal.
Paid membership pro can also offer members-only product discounts and product subscriptions. Other features that you will find in this plugin include content restriction options, many Gutenberg blocks, member dashboards, and customizable reports.
4. WP-Members Membership plugin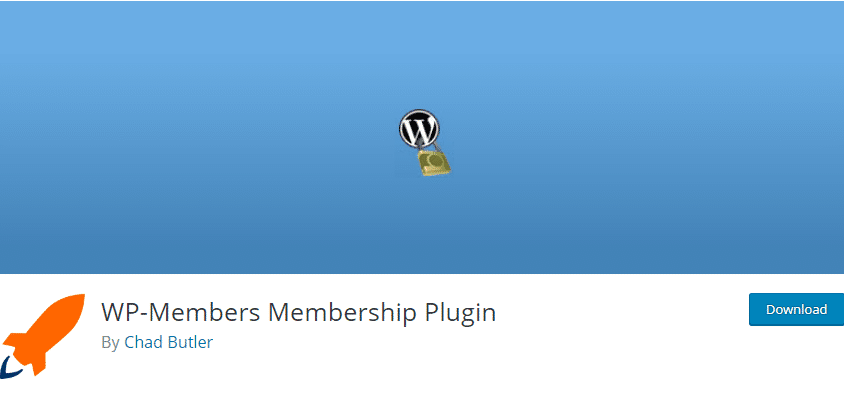 This plugin helps in restricting selected content hence turning your site into a membership website. WP-Members Membership plugin is great for creating custom registration fields, restricting premium content, and more!
Rather than using the native login page by WordPress, WP-members put the registration process on the frontend. Furthermore, it's easy to use a plugin that does not require any theme modification. Yet you can scale and customize your pages.
WP-Members plugin comes with great features such as hiding or restricting pages, posts, registration, integrating user login, profile fields, custom registration, and login widgets. Furthermore, it comes with excerpt teasers, manual approvals, content creation, and admin notifications.
The best thing about WP-members is that it comes with a user guide that explains how to install and use the settings. Furthermore, it comes with an upgrade option with premium extensions and premium support.
5. Memberful WP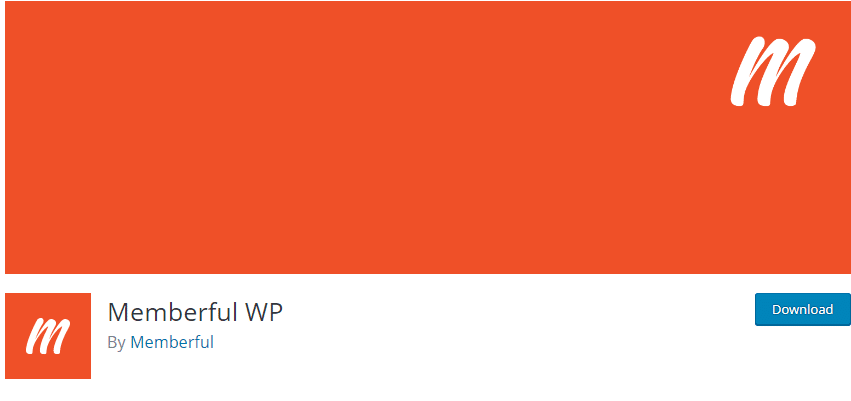 Memberful WP is another great WordPress membership plugin for restricting pages, posts, and selling subscriptions on the website. It is a hosted service; hence, the plugin helps integrate all the services it can offer on your website.
The Memberful plugin comes with great membership management, sign-in features, Stripe integration, and content protection. In addition, the content is protected once you have completed setting up the Meta box that gives permissions to every post and page.
This plugin also syncs member data automatically to WordPress. It also comes with a widget that can easily create links for members to sign in or log out. Besides, it has an option that protects the bbPress forums by creating private RSS feeds.
Wrapping up
WordPress is a great platform that helps to manage content o the website. It contains many plugins developed to handle different functionalities. Membership is one of the most popular plugins, especially bloggers and gurus offering training on their websites. The WordPress membership plugins are great for making users subscribe to the products and services that you offer on your site. So you don't need that expensive developer, especially if you are starting up.
You may also be interested in
---
About the Authors
Anto's editorial team loves the cloud as much as you! Each member of Anto's editorial team is a Cloud expert in their own right. Anto Online takes great pride in helping fellow Cloud enthusiasts. Let us know if you have an excellent idea for the next topic! Contact Anto Online if you want to contribute.
Support the Cause
Support Anto Online and buy us a coffee. Anything is possible with coffee and code.
---